The first step in accessing the awesome Slay Clays system!
There are three options for creating a Slay Clays account. Google, Apple or you can create an entirely new account.
Enter the Slay Clays App
From SlayClays.com, click "Login" at the top right of the screen.
Screen capture TBD.
Create using Google/Apple credentials or create a separate account
To create a new account that doesn't use Google or Apple credentials, click on "Sign-up".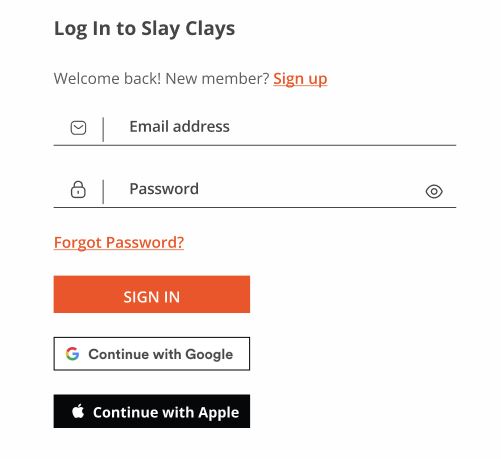 If you want to login with your Google or Apple account, simply click on a Google or Apple button at the bottom of the screen.
If you want to create a standalone account, fill out the account fields and click the "Register" button.